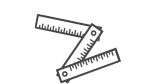 Our solutions for
specific applications
Our solutions can be used within many technical or specific applications. 
For example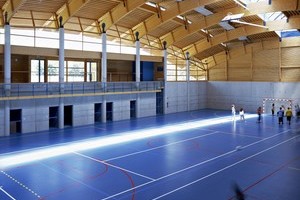 Gyvlon® Screed XTR is particularly appropiate for the production of gyms or multi-sport hall floors, in conjuction with a correct insulation. 
Our solutions are also often used in multiple infrastructures such as schools, hospitals, retail, hotels, housing, etc. Gyvlon® Screed products are ideal for use in connection with high-rise buildings. Indeed, the very fluidity of our screed allows pumping great height and long distances. 
---
Whatever your project is, do not hesitate to contact us su that we find the best solution. For specific projects, our technical team can assist with the design of specific solutions.