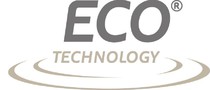 ECO
The versatile Gyvlon® Screed of Anhydritec®
Within the range of Gyvlon® Screed products, ECO screed has provided quality for over 25 years. It is fully BBA Approved - ensuring quality and performance.
ECO Technology can be used in a wide variety of applications. 
The versatile screed of Anhydritec®
Speed up build programme
Screed deadlines are critical, Gyvlon® ECO can be installed at up to 200 m² per hour. After pouring, Gyvlon® Screed products can receive foot traffic from 24 to 48 hours.
Drying times
Drying time for a screed is approximately 1mm per day, up to 40mm. Beyond 40mm, 0.5mm per day. Underfloor heating, may also be used to reduce the screed drying time. After 48 hours, the building must be properly ventilated. 
Flexibility of floor coverings
Flowing screed requires fewer expansion joints than cementitious screeds. Reducing expansion joints preserves the look of the floor finish.
Durability of the screed ensures the best possible surface for a final floor finish.
Improving the efficiency of underfloor heating
As a free flowing and self compacting screed, Gyvlon® Screed ECO is versatile for the majority of build types and is compatible with most acoustic and thermal insulations. 
Main features
Environmentally friendly 
Pumpable flowing screed 
No reinforcements required 
Protein free