Application
1 - Preparing the sub-base to receive a Gyvlon® Screed product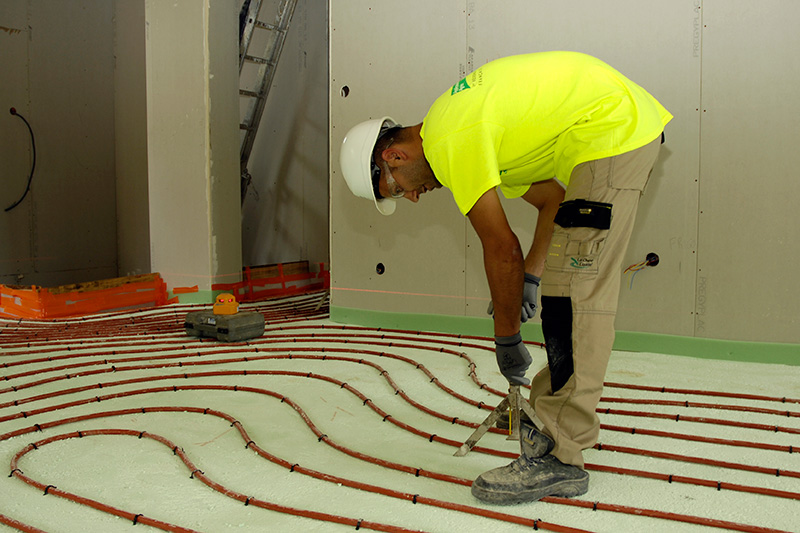 Gyvlon® Screed products should only be laid on a suitable, well prepared substrate
Screed can be laid either bonded to the substrate or over a separating polythene layer. The separation layer, can be thermal or acoustic insulation. Underfloor heating is recommended with a minimum of 25mm insulation and pipe tubs to be clipped down.
Edge strips are recommended around perimeters, hard standings or pipes and joints placed where appropriate.
Screed height can be established by laser level from a datum and tripods across the floor 
2 - Pouring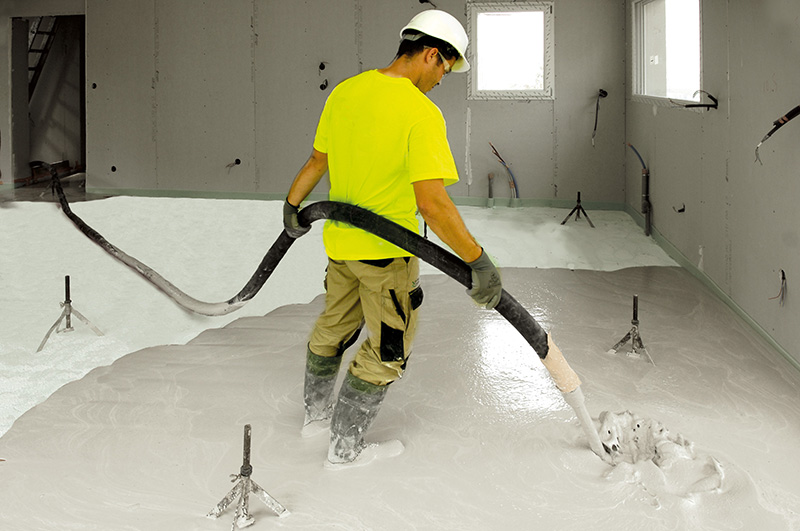 Delivery and quality control of the screed
Pouring the screed
Very fast, easy to install and delivered ready-mixed. Both labour and time are removed, compared with traditional screeds, with no waste on site.
3 - Screed surface finish
Surface finish by dappling.
The screed surface is simply dappled and left to set. The screed is then accessible from 24 hours of pouring.
Once clean and dry, Gyvlon® Screed is the ideal levelling medium for the floor finish, allowing all surface finishes. Gyvlon® Screed ensures the highest quality and sustainability and delivers in terms of: thermal comfort, time, and of course price.
It is recommended the screed is sanded as part of the final floor finish preparation.