THERMIO®+
Guaranteeing high performance underfloor heating
Within the Gyvlon® Screed "Environmental screed solutions" range THERMIO®+ Technology improves the performance of underfloor heating systems by creating a screed that is specifically designed to complement low temperature heating systems.
Gyvlon® Screed THERMIO®+ is the only screed with a guaranteed thermal performance.
What does THERMIO®+ offer?
+

 performance

up to 30% increase in thermal emission value for maximised underfloor heating performance

+

 comfort

up to 80% of thermal diffusivity for a much faster ramp-up in temperature, greatly improving immediate and long term comfort 

+

 savings

up to 8% savings on the heating bills  
Guaranteed high performance underfloor heating 


THERMIO®+, has many benefits for your underfloor heating system: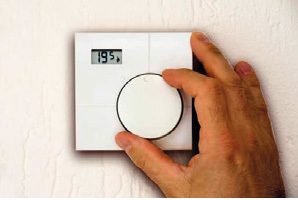 THERMIO®+ screed enables a much faster rise in temperature thanks to its high thermal diffusivity (up to +80% compare to a cement screed), providing quicker response to thermostat changes.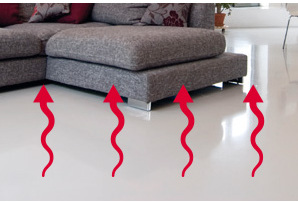 Greatly improved comfort, the floor emits the heat in a more efficient and homogeneous way thanks to the exceptional thermal emission value of THERMIO®+ (up to 30%). Maximising your underfloor heating performance.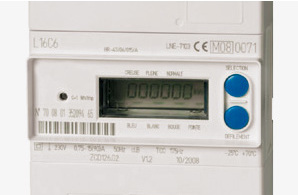 The high efficiency of THERMIO®+ allows your boiler or heat pump to work with a better efficiency, and to make considerable savings on your heat bill (up to 80% saving when using a renewable heat source).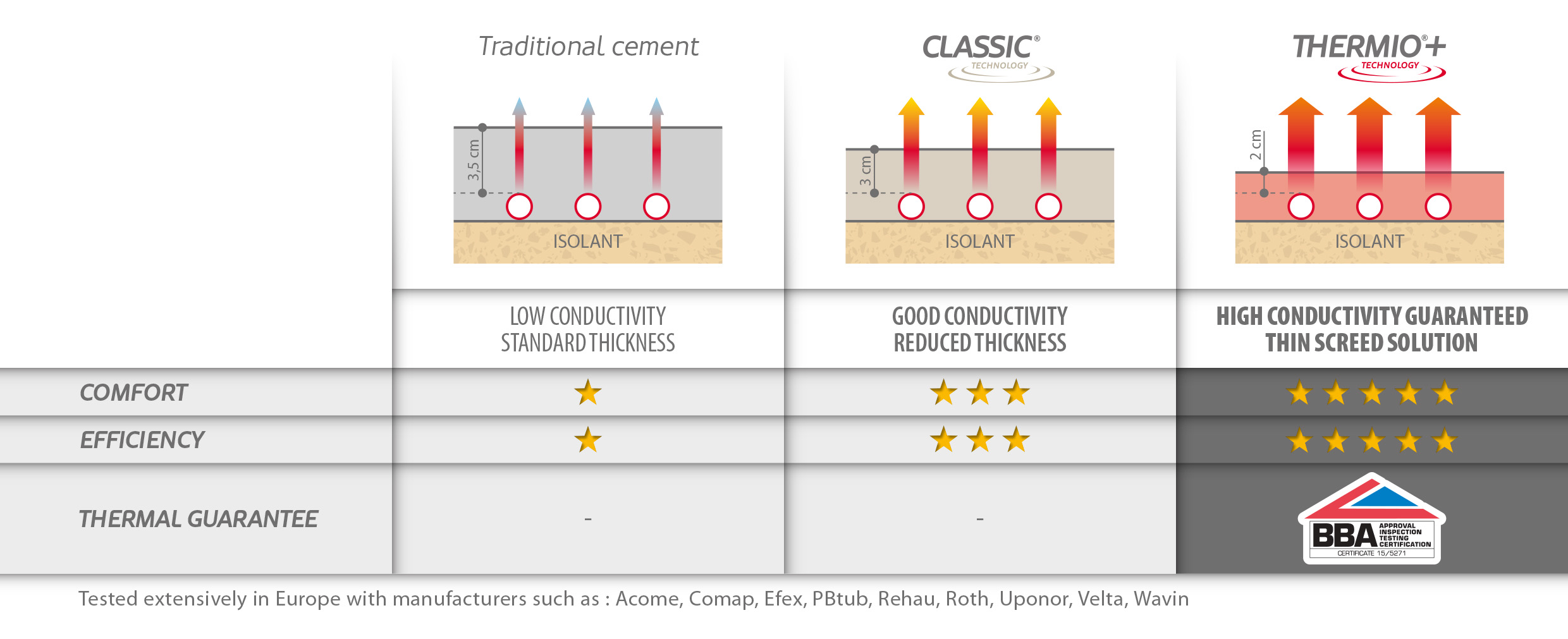 Our main features
High and guaranteed thermal performance both in heating and cooling modes
Low inertia
(Nominal thickness at 20mm only above pipes)
Red colouration 
to ensure correct product selection